Products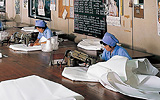 Our filtration cloth have been adopted in important filtration processes of heavy industry and chemical industry (amongst others) in Japan for more than 70 years. Dedicating ourselves to research and development, we have developed various kinds of filtration cloth, utilising various materials and construction to produce a suitable material for each filtration application. Our customers can select the most suitable filtration cloth from amongst various product families which are industry-proven in Japan. Our expert sales-engineers are ready to give you advice for filtration cloth selection.
Liquid Filtration Cloth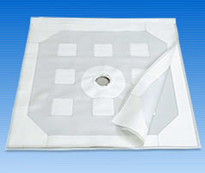 We have an impressive record of achievement in various kinds of liquid filtration equipment, such as filter press, horizontal belt filter, drum filter, vacuum filter, belt press and centrifuge. In addition to normal materials such as Polyester, Polypropylene and Nylon, we have special synthetic ones such as PTFE, m-Aramid and PPS. Various combinations of woven construction has resulted in an excellent record on slurry with various kinds of particles, pH, temperature, and viscosity.
Gas Filtration Cloth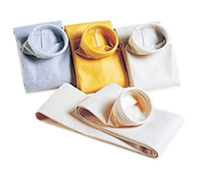 Our filtration cloth is produced with our original looms, needle punching machines and finishing equipment. Materials used include: Polyester, Polypropylene, m-Aramid, PPS, Acrylic, P84, PTFE and combinations of these, and are adopted for users' demanding tasks.
Learn more about our Gas Filtration Cloth >>